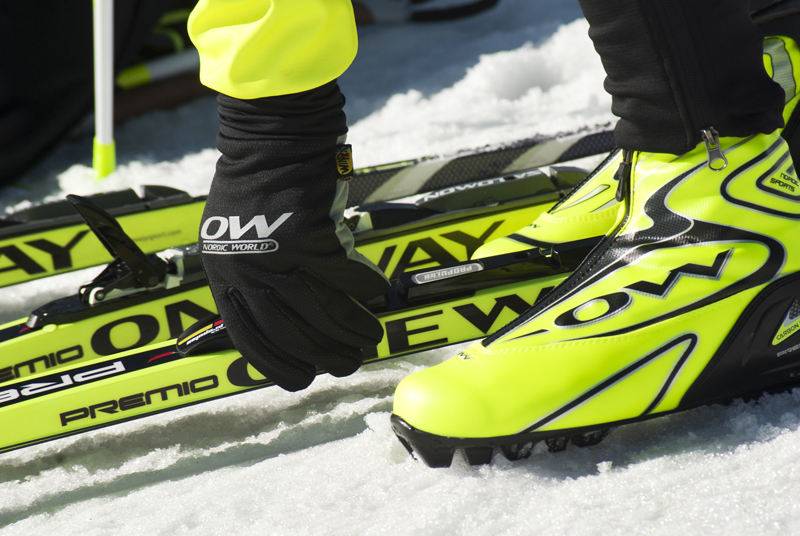 Kelowna Cycle is proud to be caring the OneWay line up of Cross Country Ski equipment.
PREMIO 10 SKATE Ski
World cup racing ski with nomex and carbon construction : light feeling going uphill, stable on all snow conditions, efficient power transmission thanks to horizontal carbon layering. Racing base and World Cup stone grinding. Available in two versions with optimised camber regulation:
PREMIO 10 CLASSIC Ski
World cup racing ski built with light core nomex technology, a low camber regulation with a long kick waxing zone to provide a safe kick and a fast glide. Available in three versions with specific core construction, adjusted press machine regulation and adapted racing base with World cup stone
grinding on top : Cold med, Cold soft, Zero, Warm med and Warm soft.
PREMIO 10 SKATE Boot
Light carbon World Cup skating boots, you will feel it in the uphill !
The combination of the SNS Pilot 3 carbon outsole and the carbon cuff pivoting cuff afford stability and precision for a good and efficient power transmission. Feet held by the Blitz lacing system
PREMIO 10 CLASSIC "Kick Is All"
Extra light classic World Cup racing boots 395 Gr* ! Soft and progressive frontal flex due to the soft midsole construction, lateral stability and transmission guaranteed by the SNS Pilot 3 racing outsole with integrated carbon. Heel held by a specific 3D foam shape at the rear. As a whole, these technologies together provide a safe and precise kick.